10kA JVL16-32 1P+N single module RCBO circuit breaker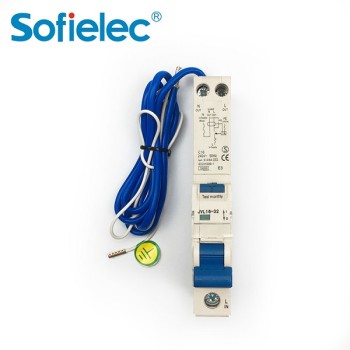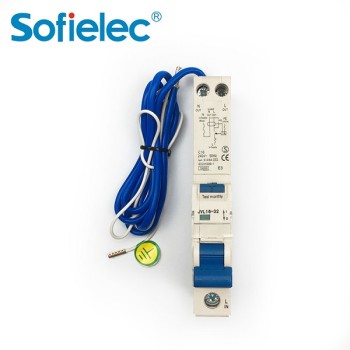 | | |
| --- | --- |
| Categories | Superior 10kA 16 Series Circuit Breaker |
| Model | JVL16-32 |
| Type | electronic type |
| Residual current characteristics | A,AC |
| Pole No | 1P+N |
| Tripping curve | B,C,D |
| Rated short-circuit capacity | 10kA |
| Rated current (A) | 1, 2,3,4,6,10,16,20,25,32 |
| Rated voltage | 230V AC |
| Rated frequency | 50/60Hz |
| Rated residual operating curnet(mA) | 0.3.01.0.3 |
| Tripping duration | instantaneous <0.1s |
| Update Time | Dec 2,2023 |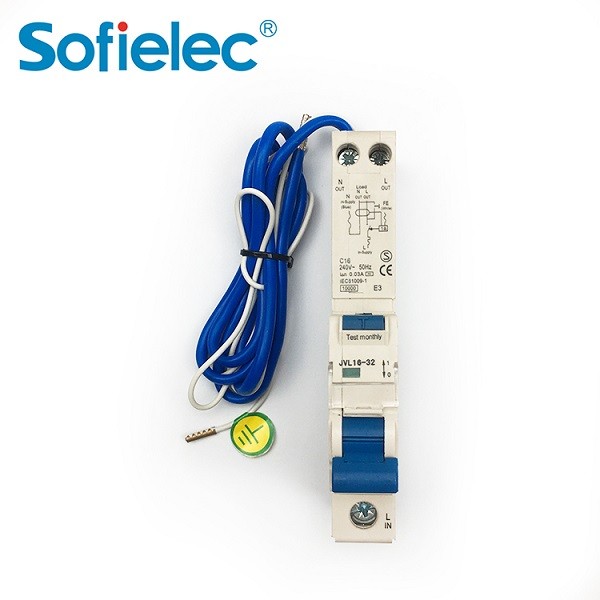 l Residual current characteristics: A,AC
l Tripping curve: B, C, D
l Rated short-circuit capacity: 10kA
l Rated current (A): 1, 2,3,4,6,10,16,20,25,32
l Rated frequency: 50/60Hz
l Rated residual operating current(mA): 0.03,0.1,0.3
l Tripping duration: instantaneous<0.1s
l Terminal Connection Height: H1=19mm H2=22mm H3=18mm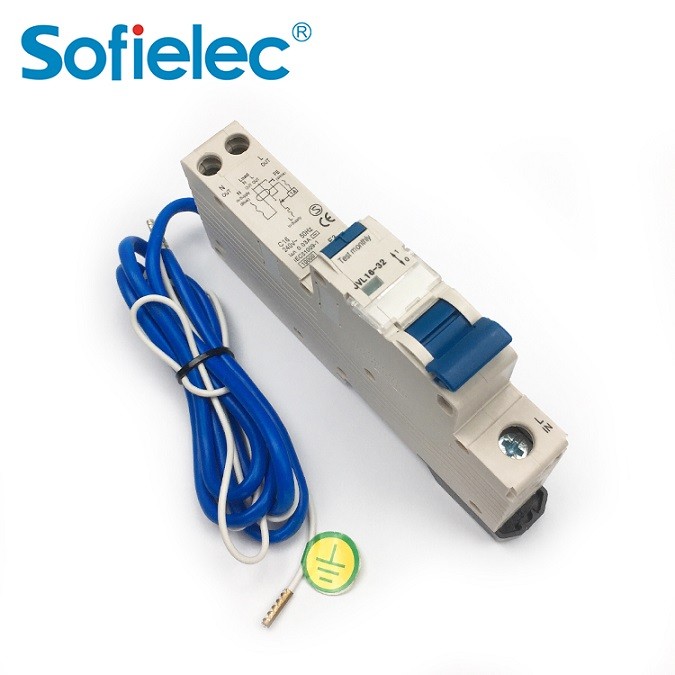 l Electro-mechanical endurance: 4000 cycles
l Connection terminal:pillar terminal with clamp
l Connection capacity: Rigid conductor 10mm ²
l Installation: On symmetrical DIN rail 35mm Panel mounting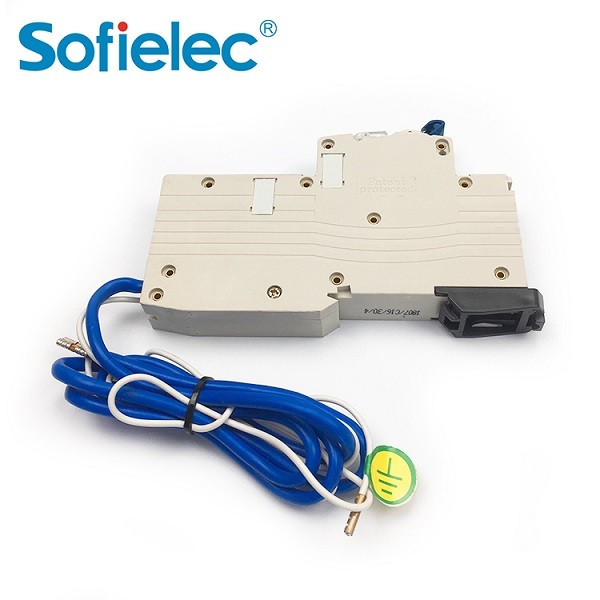 1、Elegant appearance; cover and handle in arc shape make comfortable operation. Contact position indicating window.
2、Transparent cover designed to carry label.
3、In case of overload to protected circuit, RCBO handle trips and stays at central position, which enables a quick solution to the faulty line. The handle cannot stay in such position when operated manually.
4、RCBO handle can be locked either at "ON" position or at"OFF" position to prevent unwanted operation of the product. 
5、Provides protection against earth fault/leakage current, short-circuit and overload
6、High short-circuit capacity
7、Provides complementary protection against direct contact by human body.
8、Effectively protects electric equipment against insulating failure
9、Contact position indication
10、Provides protection against over-voltage
Overall & Installation Dimensions