JVRO16-32 6kA SAA approved specially australian market single phase electric mini 30ma rcbo circuit breaker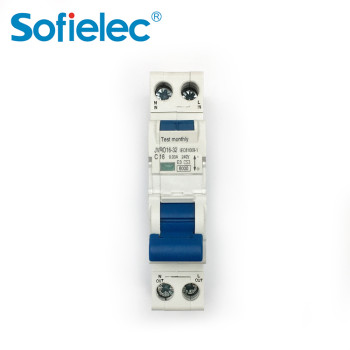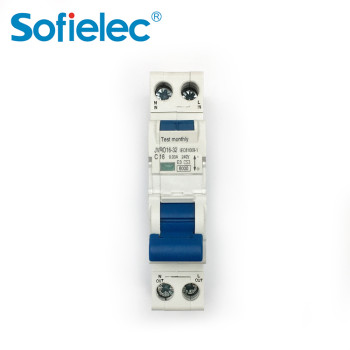 | | |
| --- | --- |
| Categories | Superior 10kA 16 Series Circuit Breaker |
| esidual curet chaensics | AC,A |
| Pole No | 1P+N |
| Tripping curve | B,C |
| Rated shot-ircuit breaking capacity | 4.5kA |
| Rated current (A) | 6, 10, 16, 20, 25, 32 |
| Rated voltage | 240V |
| Rated frequency | 50Hz |
| Rated residual operating current(A) | 0.03 |
| Tripping duration | instantaneous≤0.1s |
| Electro-mechanical endurance | 4000 cycles |
| Update Time | Dec 2,2023 |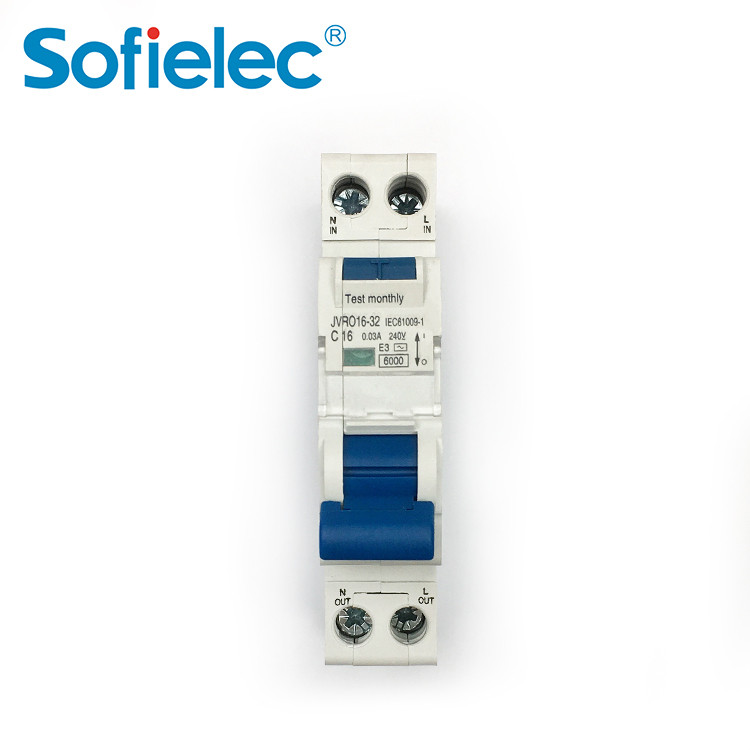 l Residual current characteristics: AC, A 
l Pole No.: 1P+N Tripping curve: B, C
l Rated short-circuit breaking capacity: 6kA
l Rated current (A): 6, 10, 16, 20, 25, 32
l Rated residual operating current(A): 0.03
l Tripping duration: instantaneous≤0.1s
l Electro-mechanical endurance: 4000 cycles
l Diameter of screw d(mm): M4
l Degree of protection: IP20
l Fastening torque: 1.2N.m
l On symmetrical DIN rail 35mm
l Terminal Connection Height: H1= 9mm H2=22mm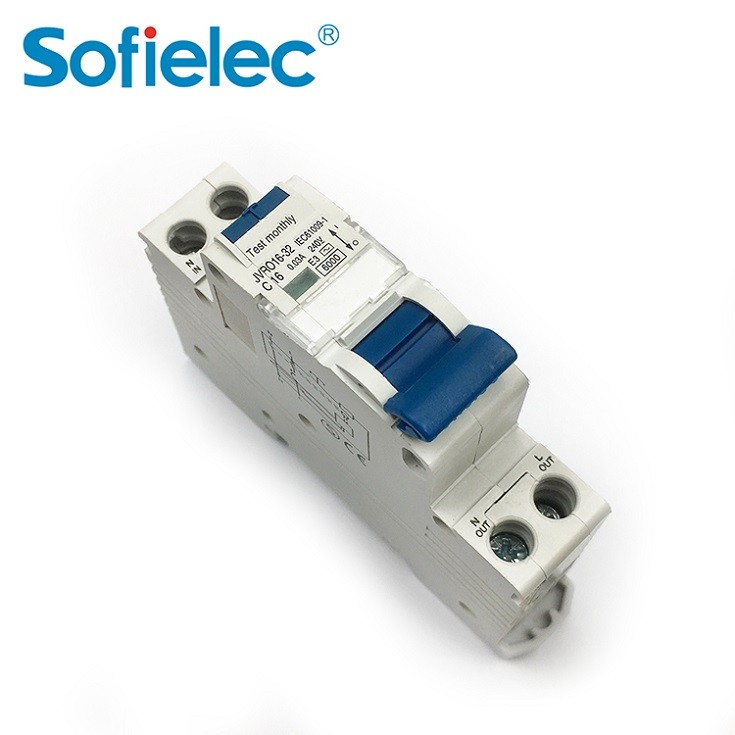 Operating machanism adopt double contact with DPN form, N pole opening first, then breaking.
Leakage protecion adopt electronic type integrated circuit, Contact ON/OFF state display.
Trigger has middle-position function and a clamshell to put tags in and characteristic
stripes on both sides.
Provides protection against earth fault/leakage current, short-circuit, overload, and
function of isolation.
Overall & Installation Dimensions