Home
/
All
/
Relay
/
impulse relays
/
Din impulse latching relay, dual stable status, France hot selling, with CE CB, mini mechanical
Din impulse latching relay, dual stable status, France hot selling, with CE CB, mini mechanical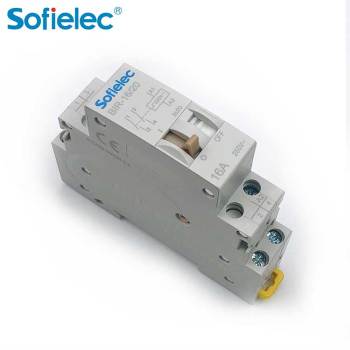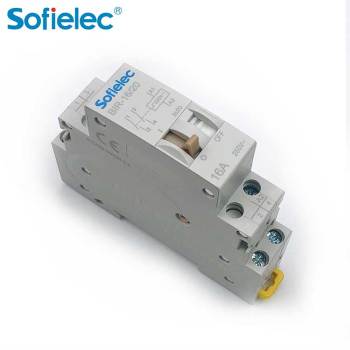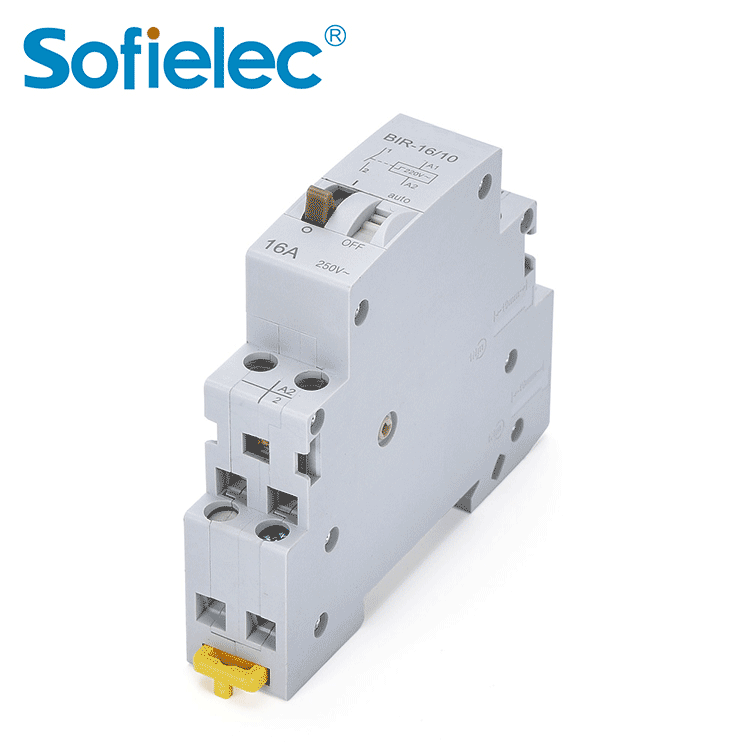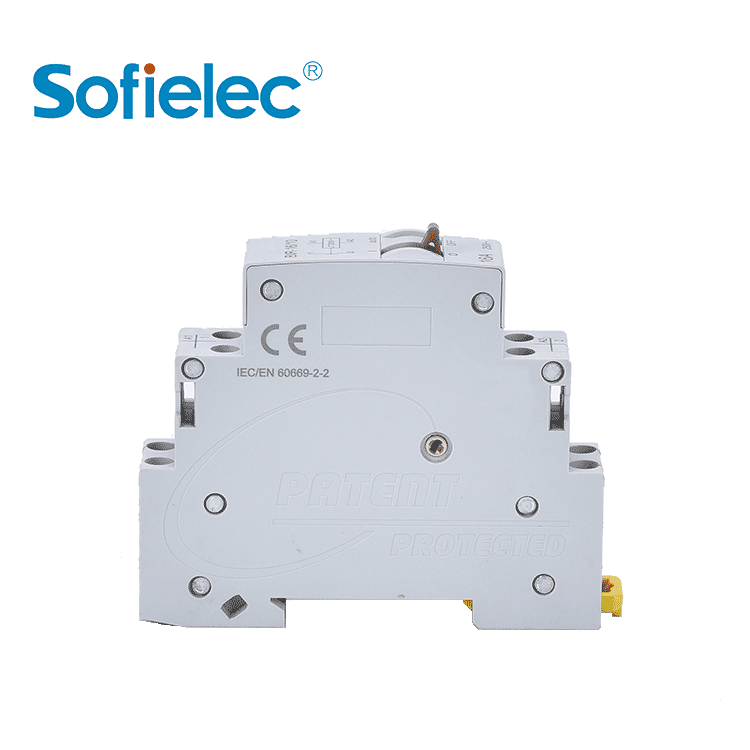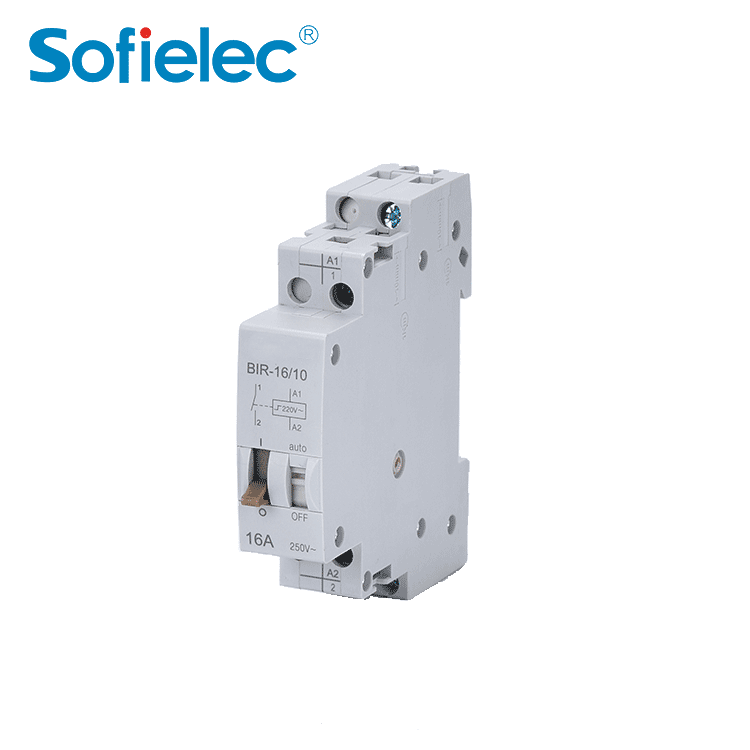 | | |
| --- | --- |
| Categories | impulse relays |
| Model | BIR-16/10 |
| Dissipated power (during the impulse) | 1, 2P: 19 VA |
| Illuminated PB control | Max. current 3 mA (if > use an ATLz) |
| Operating threshold | Min. 85 % of Un in conformance with IEC/EN60669-2-2 |
| Duration of the control order | 50 ms to 1 s (200 ms recommended) |
| Response time | 50 ms |
| Frequency | 50 Hz or 60 Hz |
| Maximum number of operations per minute | 5 |
| Maximum number of switching operation a day | 100 |
| Insulation voltage (Ui) | 440 V AC |
| Pollution degree | 3 |
| Rated impulse withstand voltage (Uimp) | 6 kV |
| Update Time | Dec 6,2023 |
● Closing of the impulse relay pole(s) is triggered by an impulse on the coil.
● Having two stable mechanical positions, the pole(s) will be opened by the next impulse. Each impulse received by the coil reverses the position of
the pole(s).
● Can be controlled by an unlimited number of pushbuttons.
● Zero energy consumption.